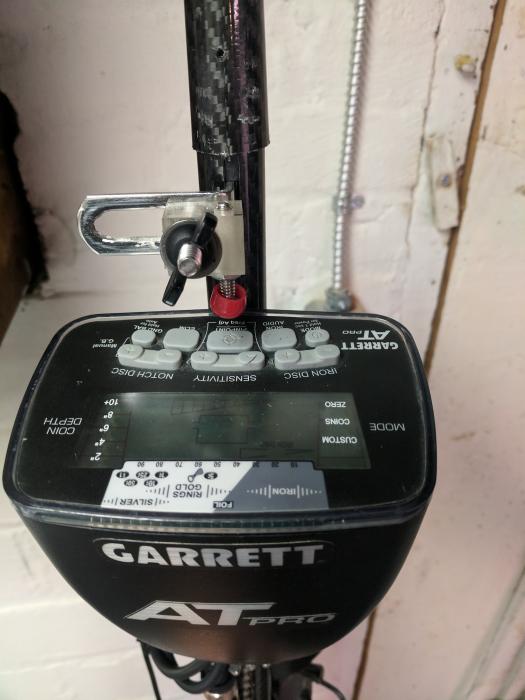 Here is a nice mod I did a few years ago but I still use this bad boy when the time calls for it. Although I primarily use my Excal, I really love the AT Pro in the heavy iron spots and mineralized sand. Which is one of several reasons why I did this.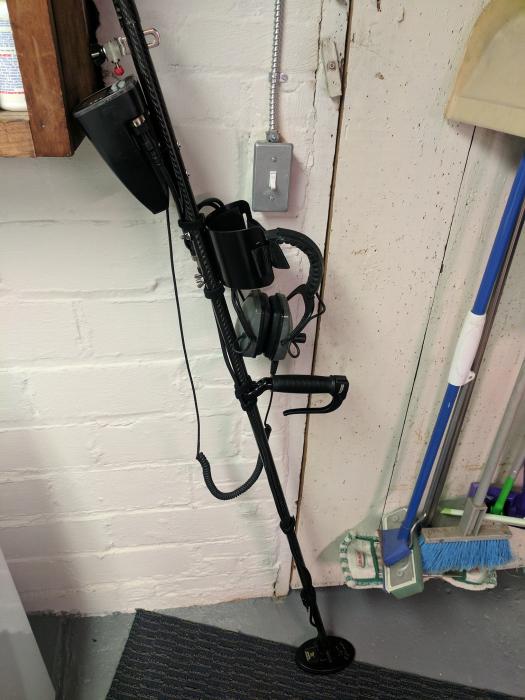 Im sure some of you may not agree or care for this mod but I generally do not need to use front end displays as I hunt these days and most of the time I go by sound only. Thus I moved the unit back behind the elbow for a much better balance and feel. Since I am in the water with this, another advantage is that it helps keep the sand from going into the front face buttons.
However one nice thing is the remote PP feature that I like which I did not want to lose the option to do. So instead of altering the actual unit. This mod features a bar end brake handle with a cable fed through the handle and the actual bolt (drilled through) into the carbon fiber shaft to the spring loaded mechanism in the back which is pulled to push the button. On top of that, the push button rail can be slid over to push the ground balance feature so I still have that ability to use as well.
Everything is adjustable and can be taken apart if needed. I also ended up taking the unit apart for a much needed cleaning. Mostly due to sand and such. Several of the parts came from Plugger and some I had to make or get on my own including the extension coil cable which was key to all of this. Plus I added the new Nel 3.5 x 6.5 snake coil to cut through that iron.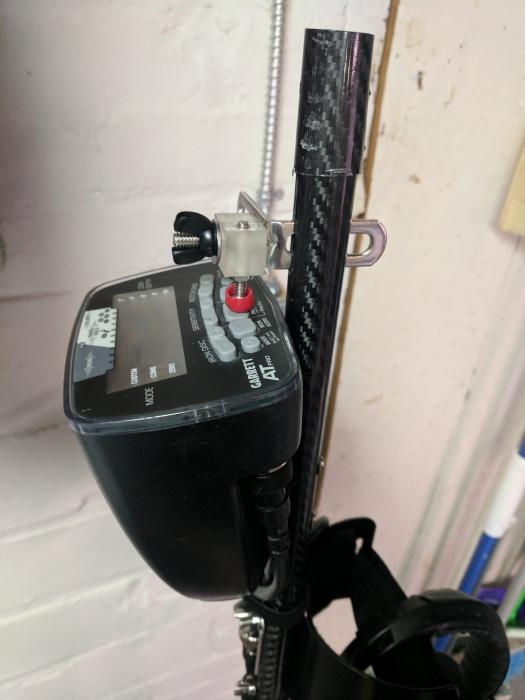 Lastly, I will probably stop using the Grey Ghost headphones and go back to the stock one (personal preference). The volume pots went bad so I cut them out and I will waterproof the speakers, much like my custom excal headset, so now they can survive a splash or two including the rain.
This has now become my sharp shooting AT Sniper Pro. A nice formattable tool for the arsenal.